THE ONLY DIY CRYPTOCURRENCY INVESTMENT PROGRAM DESIGNED BY A FORMER INVESTMENT ADVISOR/FINANCIAL ENGINEER:
The SANE CRYPTO Mastermind
Do You Want A Clear Path That Tells You Exactly What To Do And When To Do It? You Got It!
Learn how we construct cryptoasset portfolios so that no harm is done if we are wrong… but potentially life-changing money if we are right.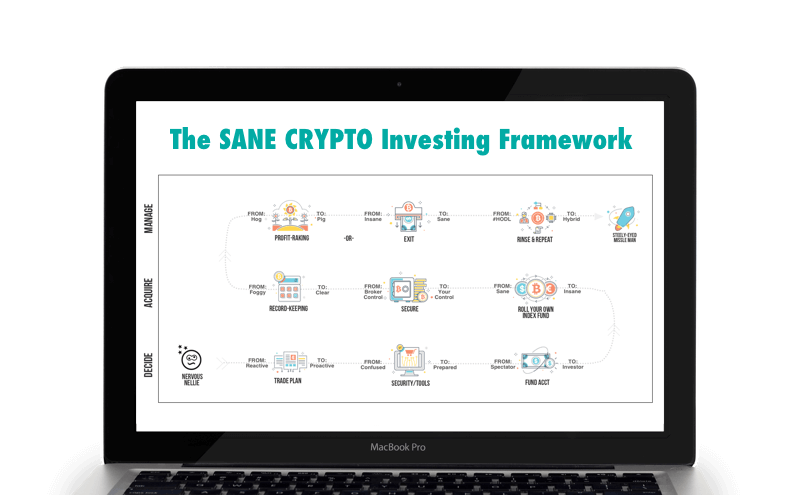 Not sure why this way is so much better than figuring it out through trial and error on your own?
Other people give you a buffet of information. I give you the step-by-step recipe.
This is a proven, cutting-edge strategy, for adding exposure to crypto assets to your investment portfolio, developed by a former, 20+ year, award-winning, investment advisor/financial engineer, for use in my own portfolio. I just happen to also share it with you.
Why would you risk the results of a lifetime's work, by taking advice from a 20-something year old crypto-kiddie, who suddenly thinks they are a genius, because they have quadrupled their little sister's lunch money?!? If you want to make money in this market, you follow the suits, not the hoodies.
Watch The Video To Learn Why Investing In Cryptoassets May Be A Better Idea Than You Might Think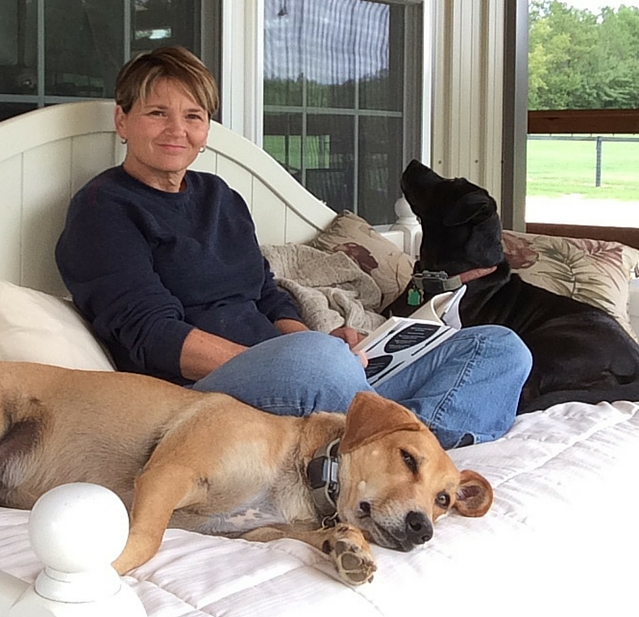 Hi there!
My name is Kim Hughes. I am a 20+ year investment advisor, financial engineer, author, speaker, educator, and financial radio talk show host.
I retired in 2009, sold my investment firm, moved to South Carolina to build my dream farm, play polo and live happily ever-after. All was going according to plan, until crypto came on the scene.
I wouldn't un-retire for just anything. But crypto is different. Cryptoassets are a potentially once-in-a-lifetime, never seen before and never to be seen since, opportunity.
And I feel compelled, deep down in my bones, to get my tribe properly educated and properly positioned for what comes next. Hence, SANE CRYPTO was born.
I appreciate your interest in The SANE CRYPTO Mastermind and look forward to sharing it with you.

Join Today To Get Instant Access To:
STRATEGIES & FRAMEWORKS - At the heart of SANE CRYPTO is a set of first principles, I've developed over 20+ years in the investment industry, and a world view based on the fact that "This time is never different". Those help us to answer five key questions, in advance, while we were "sane". And then, The SANE CRYPTO Framework tells you exactly how to implement the answers to those questions... no deviating, no guessing, no interpretation
ACCOUNTABILITY - Members are required to be accountable both to themselves and the group. Each of us will share our plan. Each week, you will report on any challenges sticking with the plan. This will help you stay on track when gripped by fits of fear or greed! The greatest plan in the world is worthless if you can't stick to it.
NEIGHBORS - (OK. OK. I had to stretch a little bit to make that one fit the S.A.N.E. acronym. But ...) Nothing creates more positive energy than a group of like-minded people on the same journey together. And nothing creates more bad decisions than listening to the voices in your head. As the community grows, you'll have around the clock access to a group of peers who are all following the same philosophy and the same system together.
EXPERT GUIDANCE -  Eliminate all the wasted time, money and frustration by getting help from a trusted mentor who has "been there done that". Over the last 20 years, I've helped literally thousands of investors take control of their financial future. You'll have unlimited access to phone and email support plus weekly email updates and Q&A.; And, you will have my cell number, which you can always pick up and call, in a real pinch.
SANE CRYPTO Mastermind
Invest in the 🔥 HOTTEST🔥 Opportunity in Decades… Without All of the Guesswork, Uncertainty and Tech Overwhelm

Other People Give You A Buffet. I Give You A Step-By-Step Recipe.

What You Get:

The SANE CRYPTO Framework - Over 40 Videos That Detail, Step-by-Step, the What, Why and How ($3,497 Value)

Unlimited Updates To The SANE CRYPTO Framework and Course Content ($4,976 Value)

Unlimited Access to Phone and Email Support for Questions ($1,997 Value)

Archive of Frequently Asked Member Questions ($476 Value)

Weekly Member Emails as needed ($476 Value)

My Cell Number - In Case You Have an Urgent Issue and Need Help Right Then ($2,476 Value)

100% No-Hoops No-Hassle 6 MONTH GUARANTEE

Total Value: $11,498
Safe and Secure Stripe Transaction
"What I like about Kim is she is no B.S. She tells it like it is. She's an expert in her field and she practices what she preaches. On top of everything else, she's an educator and she is passionate about having people win with their investments."
Kim Kiyosaki
"I've been profiting for years from the income investing Kim taught me. So I jumped at the opportunity to follow her lead into cryptocurrency. Once again, in Sane Crypto Mastermind, she makes the complex understandable, clearly explaining what to do and why. She took me from clueless to crypto, step be step. If cryptocurrency is a fit for you, Sane Crypto Mastermind is the way to get there."
John Staedke
"Hi Kim - I have been watching your videos and listening to your podcasts. I think they're wonderful! I enjoy them all and truly appreciate your philosophy and opinions AND the practical & helpful nature of the mastermind instructional videos! I had no idea how much I had no idea about, and it feels so good to have you walk through the steps and show how it works!"
JT Entzminger
"Excellent seminar! It was clear that Kim really knows her stuff and is an excellent and engaging teacher and coach. Great value for your investment."
Stephanie G.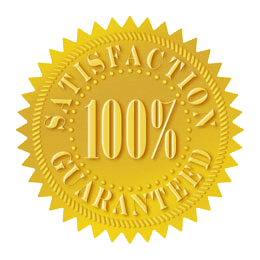 No Hassle 6 Month Guarantee
You are protected by our No Hoops, No Hassles 6 Month refund policy. Just let us know any time within the refund period and, although it will make us very sad, we will issue a prompt refund... no reason required ... AND still be friends!